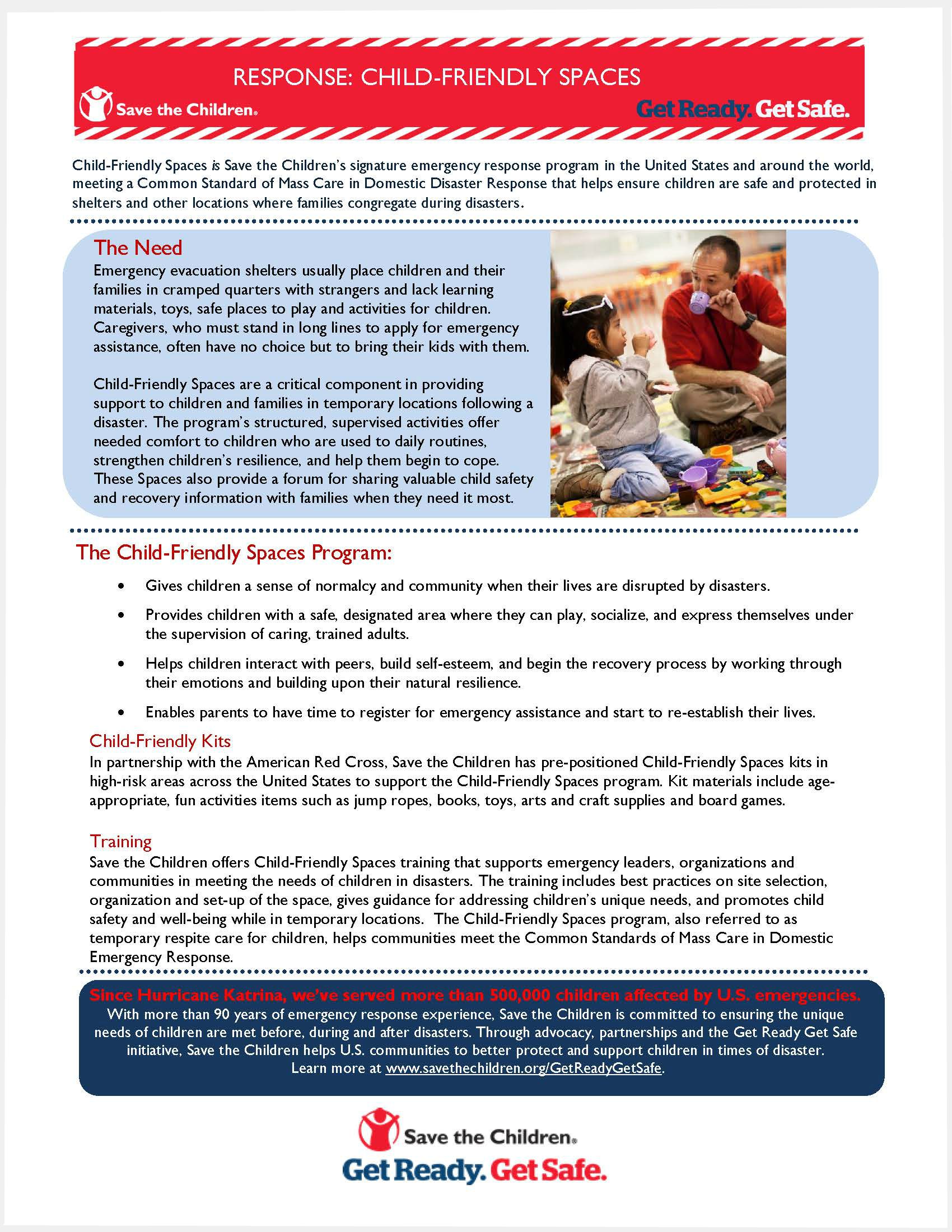 When disaster strikes, children are the most vulnerable. The following unique needs of children in emergencies need to be addressed in emergency planning and preparation to help ensure children are safe and protected from harm while in an emergency shelter.
Resource Tool
Title: Child-Friendly Spaces Fact Sheet
Type: Guide
Created By: Save the Children
Date: 05/2018
Download:
Click on the link below to download this resource.
This resource contains information created, published, and maintained by organizations independent of this website. The RCRC Toolbox does not guarantee the accuracy, completeness, efficacy, or timeliness of information.