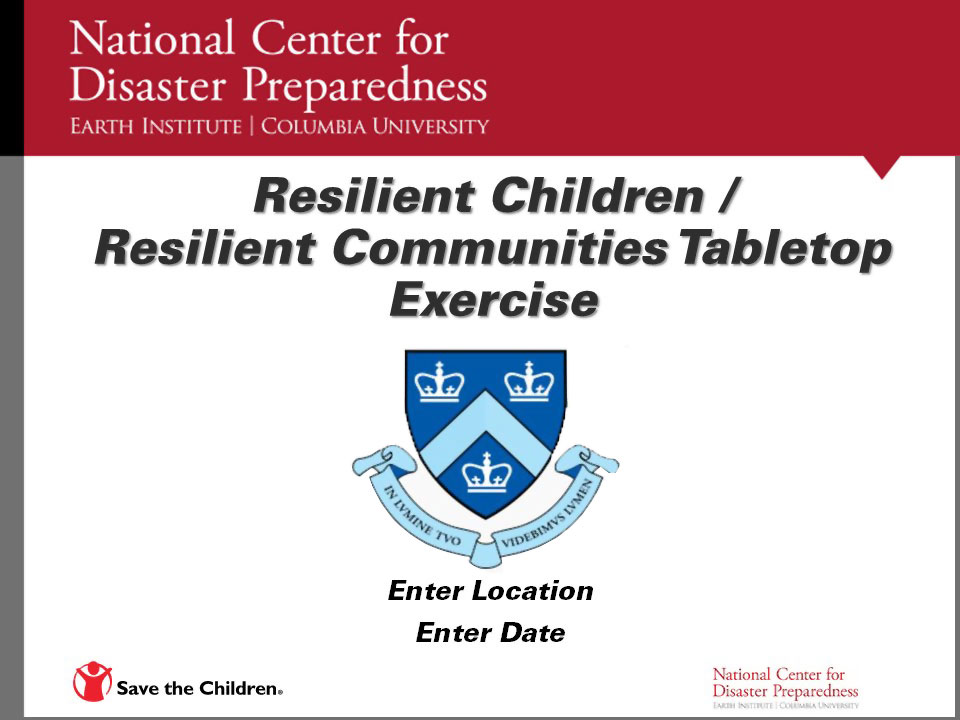 The purpose of this tabletop exercise template draft is to exercise the unique needs of children, including those with special needs, test plans, and communication protocols, and explore intra-sector plans. The purpose of this exercise is to test a community's ability to evacuate and shelter-in-place children during a disaster.

Resource Tool
Title: Community-wide Tabletop Exercise: Scenario
Type: Exercise
Created By: RCRC Initiative
Date: 06/2018
Download:
Click on the link below to download this resource.
Information presented on this website is considered public information and may be distributed or copied. Use of appropriate byline/photo/image credits is requested when applicable.