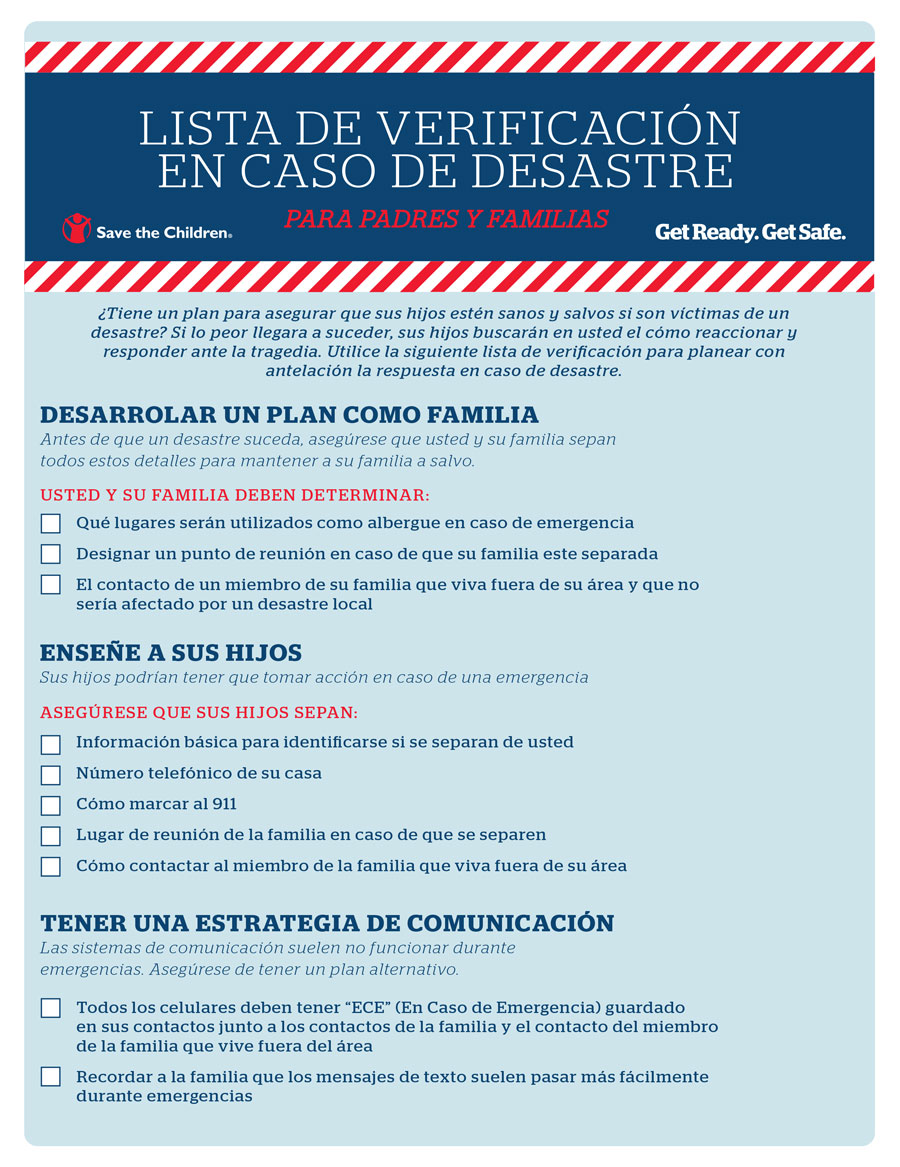 ¿Tiene un plan para asegurar que sus hijos estén sanos y salvos si son víctimas de un desastre? Si lo peor llegara a suceder, sus hijos buscarán en usted el cómo reaccionar y responder ante la tragedia. Utilice la siguiente lista de vericación para planear con antelación la respuesta en caso de desastre.
Resource Tool
Title: Lista De Verificación En Caso De Desastre: Para Padres y Familias
Type: Checklist
Created By: Save the Children
Date: 05/2018
Download:
Click on the link below to download this resource.
This resource contains information created, published, and maintained by organizations independent of this website. The Safe Kids Toolbox does not guarantee the accuracy, completeness, efficacy, or timeliness of information.