El asistente de preparación, desarrollado por el Centro Nacional de Preparación para Desastres, es una herramienta para ayudarle a usted y a su familia a hacer un plan de preparación para emergencias guiándolo paso a paso.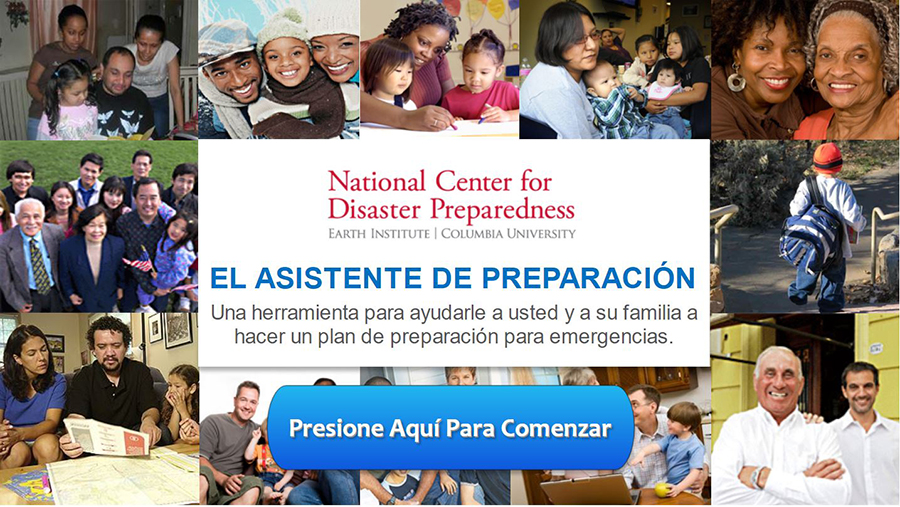 Resource Tool
Title: Asistente de Preparación
Type: Training
Created By: National Center for Disaster Preparedness
Date: 08/2019
Access:
Click on the link to access this tool.
Information presented on this website is considered public information and may be distributed or copied. Use of appropriate byline/photo/image credits is requested when applicable.