Addressing access and functional needs (AFN) in school and IHE Emergency Operations Plans (EOPs) fact sheet from the US Department of Education REMS TA. For more information https://rems.ed.gov/.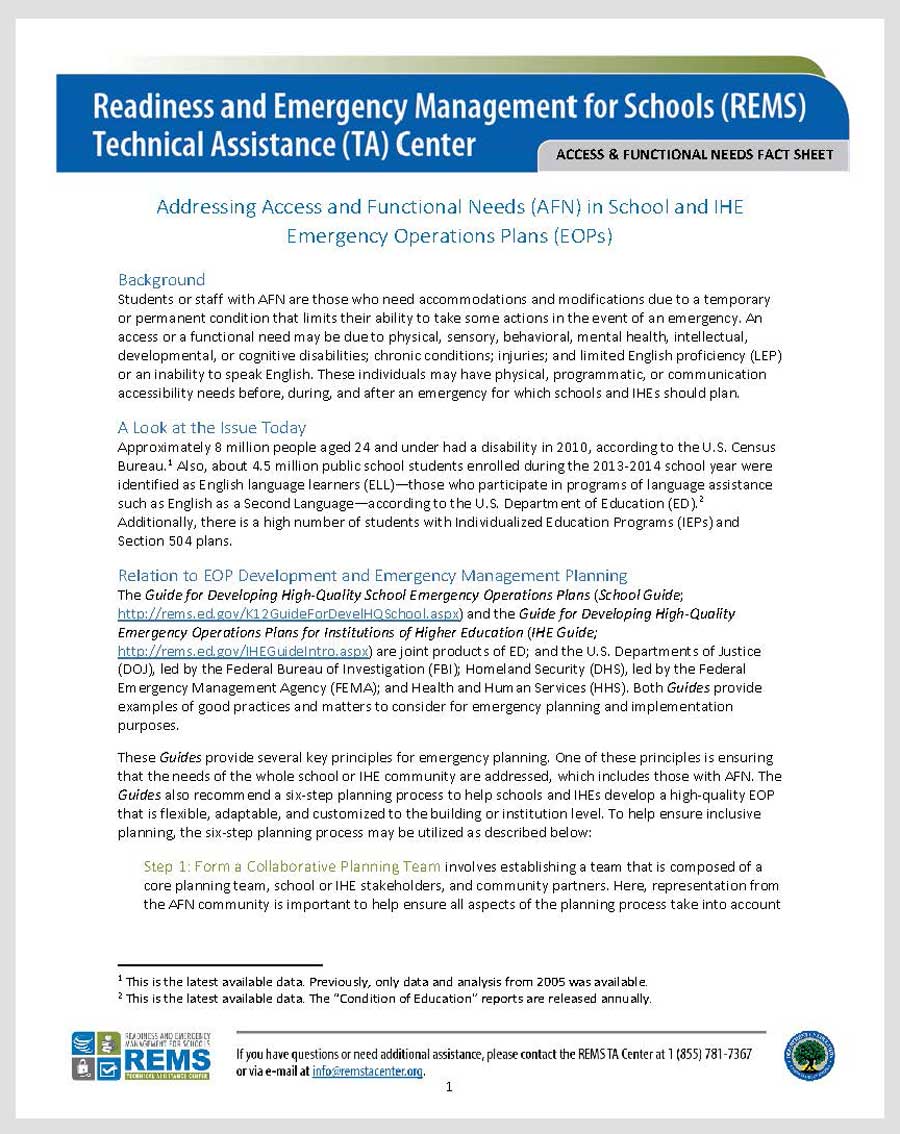 Resource Tool:
Title: Addressing Access and Functional Needs (AFN) in Schools
Type: Guide
Created By: REMS Technical Assistance Center
Date: 05/2018
Access:
Click on the link to access this tool.
This resource contains information created, published, and maintained by organizations independent of this website. The RCRC Toolbox does not guarantee the accuracy, completeness, efficacy, or timeliness of information.