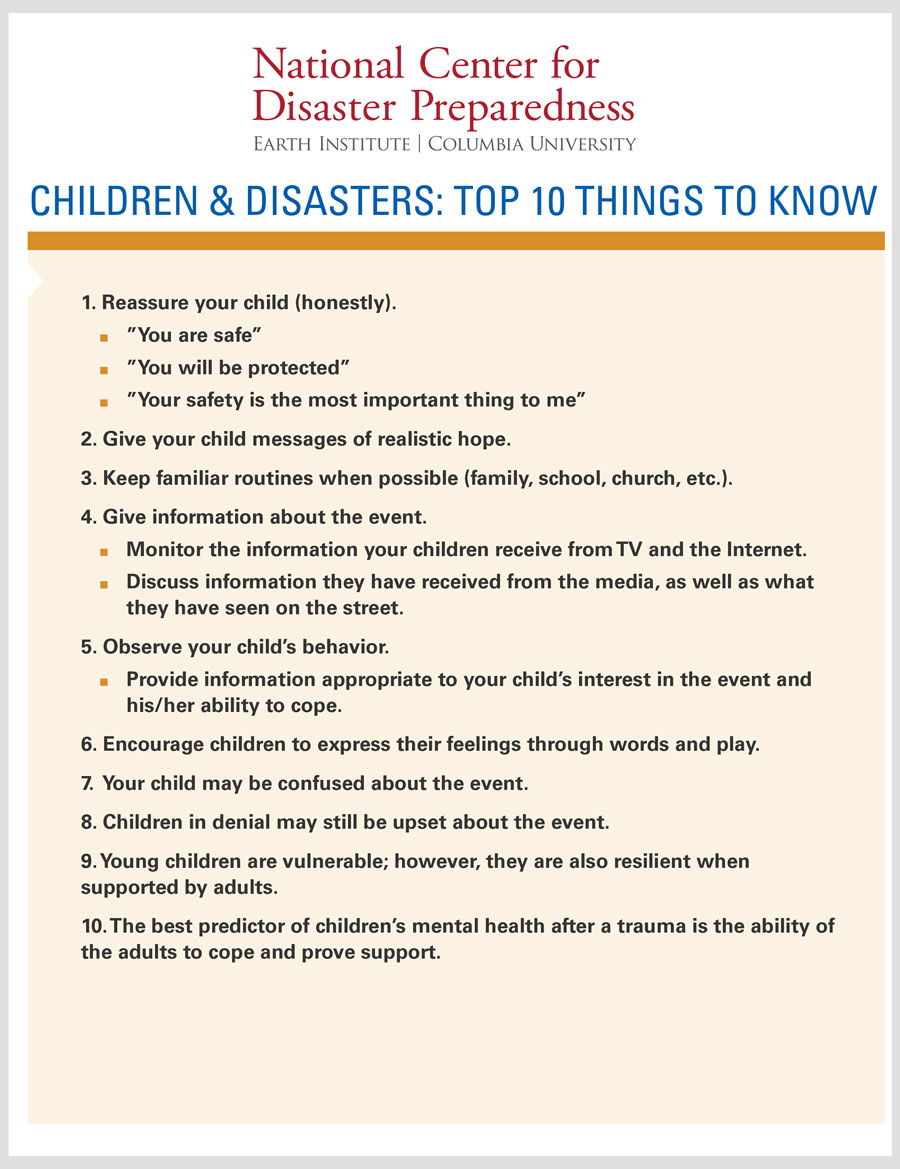 The top 10 things you can do for children during disasters.
Resource Tool
Title: Children and Disasters: Top 10 Things to Know
Type: Resource
Created By: National Center for Disaster Preparedness
Date: 05/2018
Download:
Click on the link below to download this resource.
Information presented on this website is considered public information and may be distributed or copied. Use of appropriate byline/photo/image credits is requested when applicable.