As part of the RCRC Initiative, the National Center for Disaster Preparedness designed and deployed a national survey modeled on prior work through the American Preparedness Project, which collected national data on attitudes and opinions on preparedness. This booklet released data that focused on children in disasters.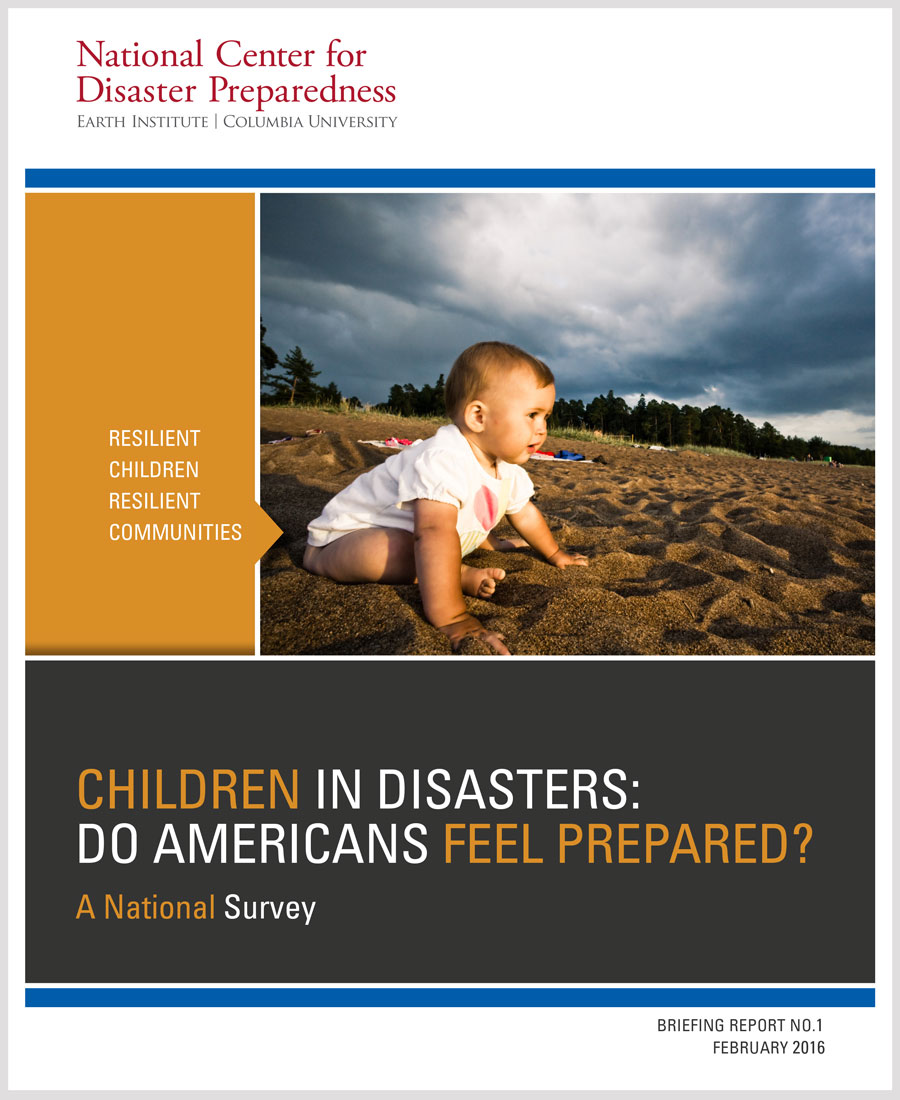 Resource Tool:
Title: Children in Disasters: Do Americans feel prepared?
Type: Report
Created By: RCRC Initiative
Date: 02/2016
Access:
Click on the link to access this tool.