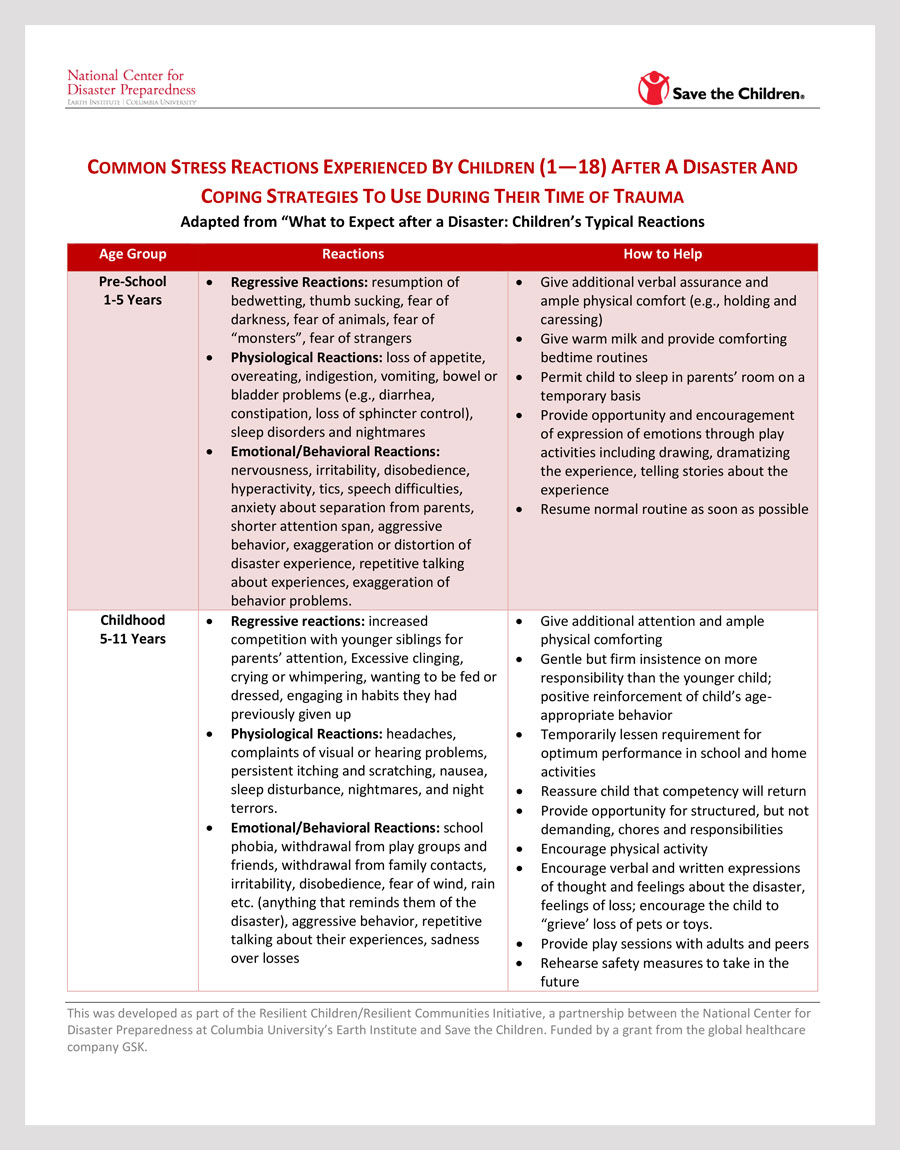 Common stress reactions experienced by children (1 -18 years) after a disaster and coping strategies to use during their time of drama.
Resource Tool
Title: Common Stress Reactions Experienced by Children After a Disaster
Type: Guide
Created By: RCRC Initiative
Date: 05/2018
Download:
Click on the link below to download this resource.
Information presented on this website is considered public information and may be distributed or copied. Use of appropriate byline/photo/image credits is requested when applicable.