Childcare professionals are often the first line of response for children in their care and you need to know how to respond quickly and calmly in an emergency. Use this disaster checklist to plan ahead.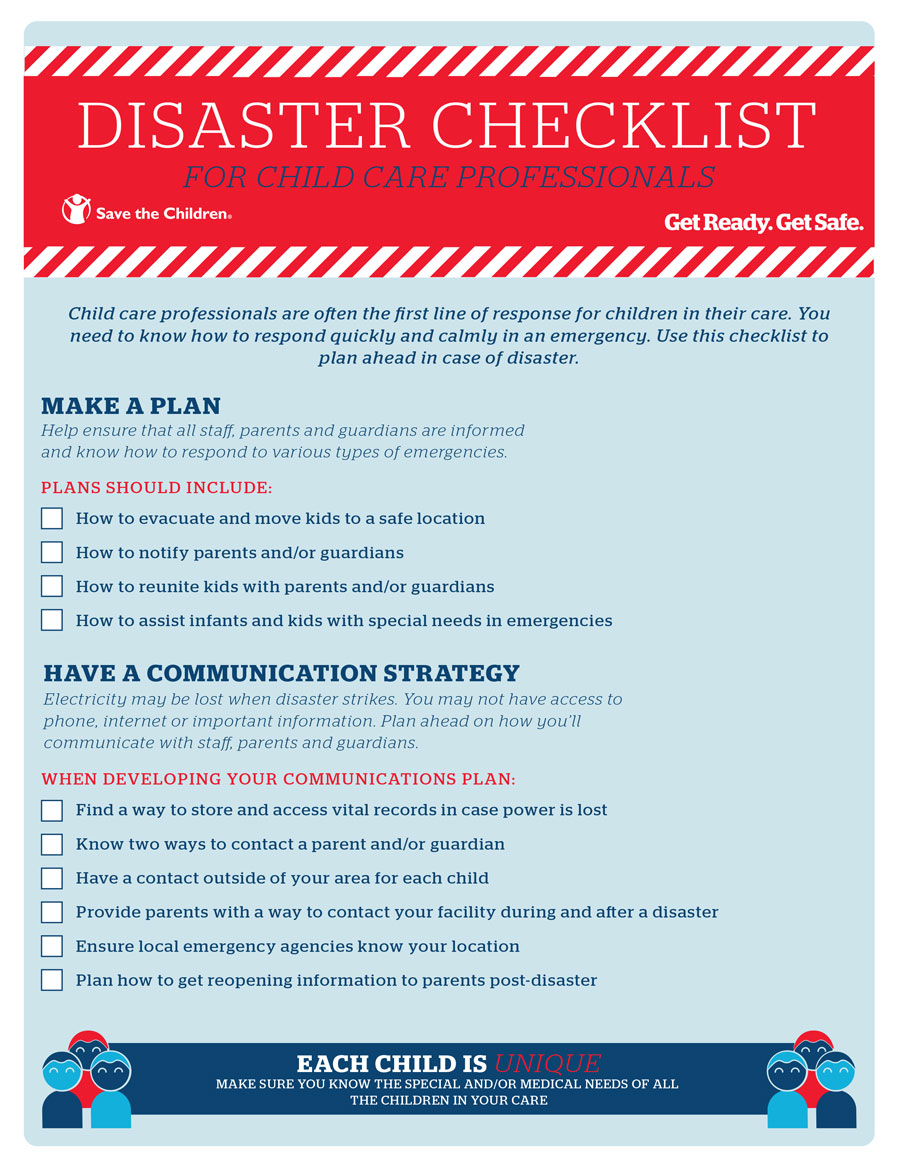 Resource Tool:
Title: Disaster Checklist for Childcare Professionals
Type: Checklist
Created By: Save the Children
Date: 05/2018
Access:
Click on the link to access this tool.