Do you have a plan in place to help ensure your children are safe and secure if a disaster strikes?
If the worst happens, your children will look to you to know how to react and respond. Use this checklist to help prepare and keep your children safe in a disaster.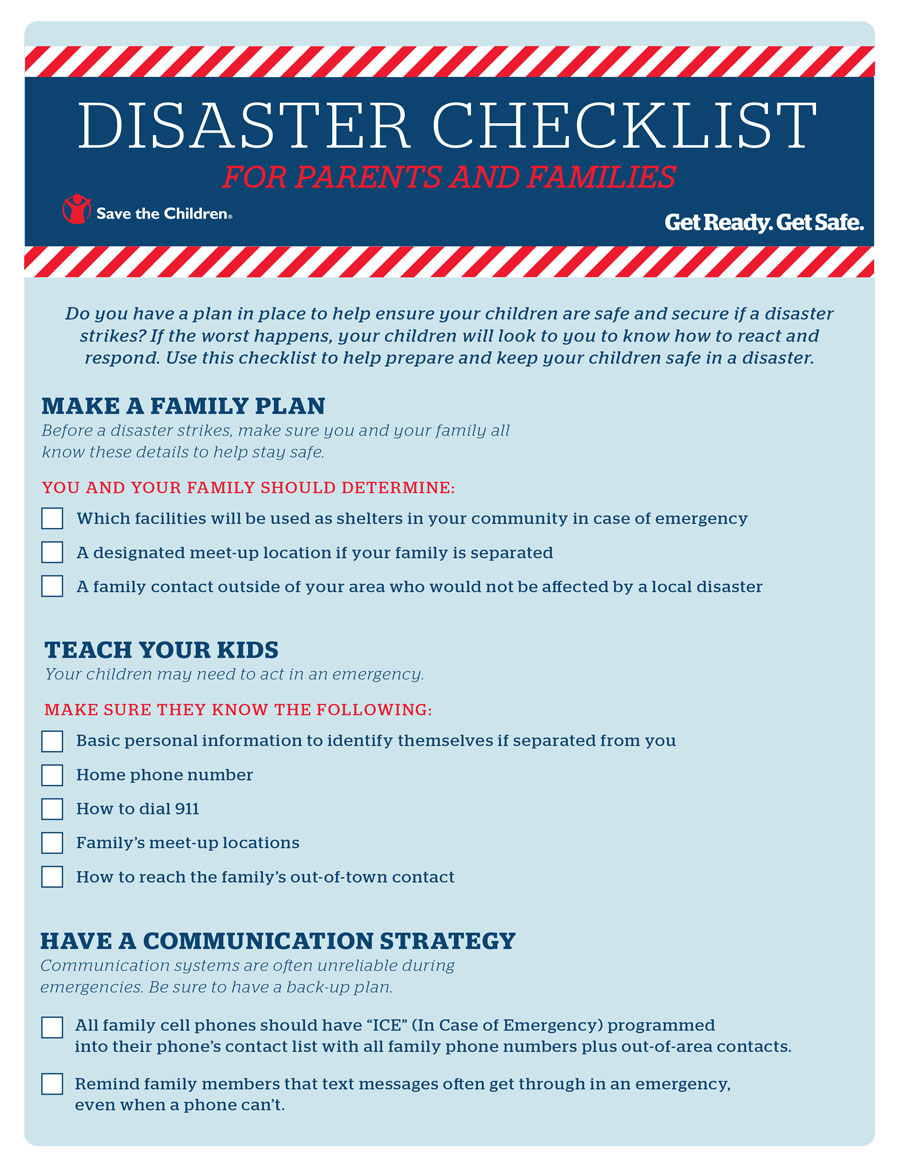 Resource Tool:
Title: Disaster Checklist for Parents
Type: Checklist
Created By: Save the Children
Date: 05/2018
Access:
Click on the link to access this tool.