Join Save the Children's National Preparedness team in this interactive training for a short introduction to the 9 best practices for facility level emergency planning, including evacuation, emergency supplies and family reunification. By identifying and implementing these, you can meet and exceed local and state licensing requirements.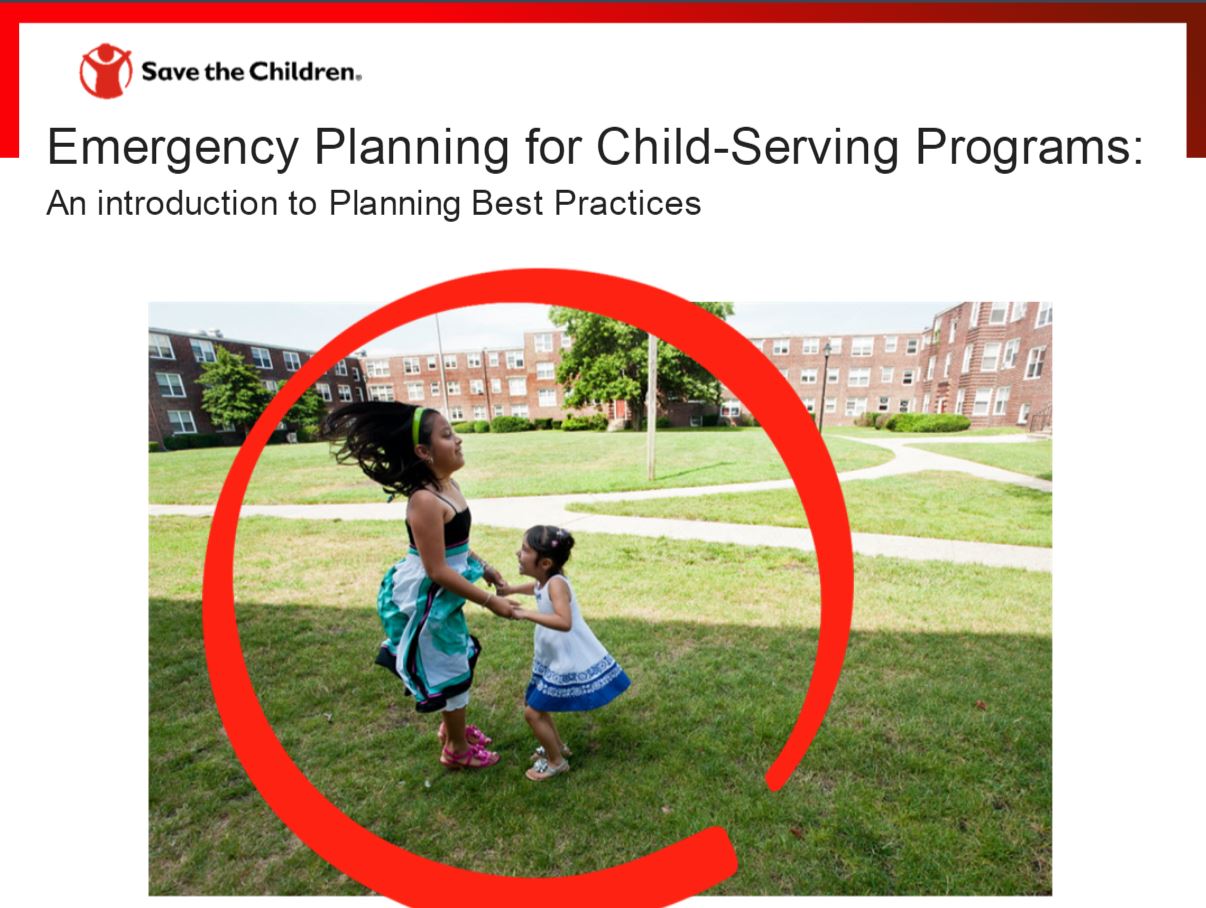 Resource Tool:
Title: Emergency Planning for Child-Serving Programs: An Intro to Planning Best Practices
Type: Training
Created By: RCRC Initiative
Date: 06/2018
Access:
Click on the link to access this tool.