This template was created to be the foundation for an active conversation about disaster preparedness between out-of-home placement agencies and designated caregivers.
Mutual completion of this template ensures that both parties understand the importance of emergency planning, and offers the caregiver an opportunity to ask clarifying questions and receive the correct emergency information and protocols.
The template includes:
Contact Information Sheet, which includes information regarding evacuation locations, a simple hazard assessment, utility information, and non-emergency contact information.
Evacuation Route Plan, which includes instructions on how to draw a simple home evacuation plan.
Children with Special Healthcare Needs Form, which includes information regarding child-specific medical needs and contact information for specialists.
Emergency Contact Card Templates
Foster Child Roster, which allows foster families to track household membership and their knowledge of emergency procedures.
Disaster Preparedness Educational Materials, which have been provided to supplement the template and provide a more comprehensive approach to disaster preparedness in the context of out-of-home placements.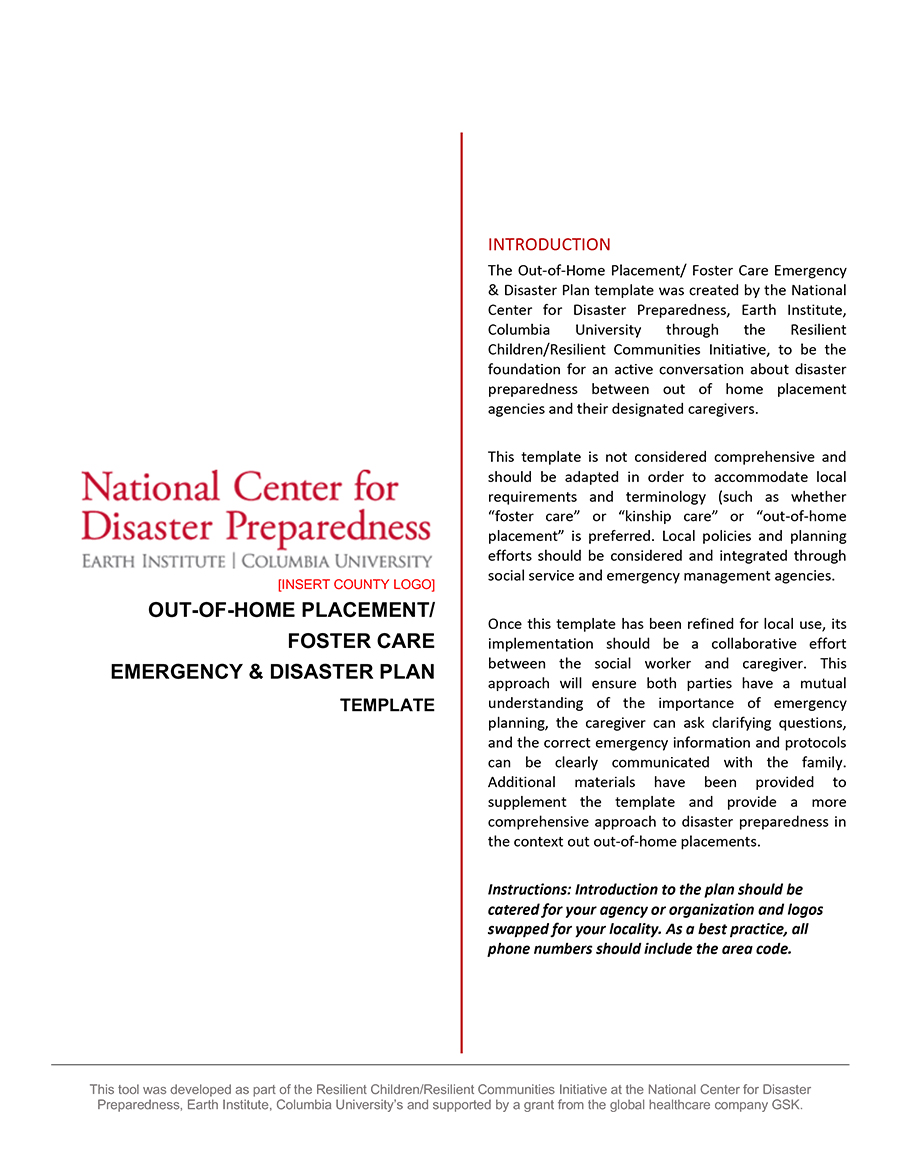 Resource Tool:
Title: Out-of-Home Placement/Foster Care Emergency & Disaster Plan Template
Type: Template
Created By: RCRC Initiative
Date: 03/2020
Access:
Click on the link to access this tool.