Extreme heat events are the leading cause of weather-related deaths in the US. Children, in particular, are sensitive to the effects of extreme heat and must rely on others to keep them cool and hydrated. These tips are geared toward families, caregivers, and childcare facilities which also includes camps and other after-school programs.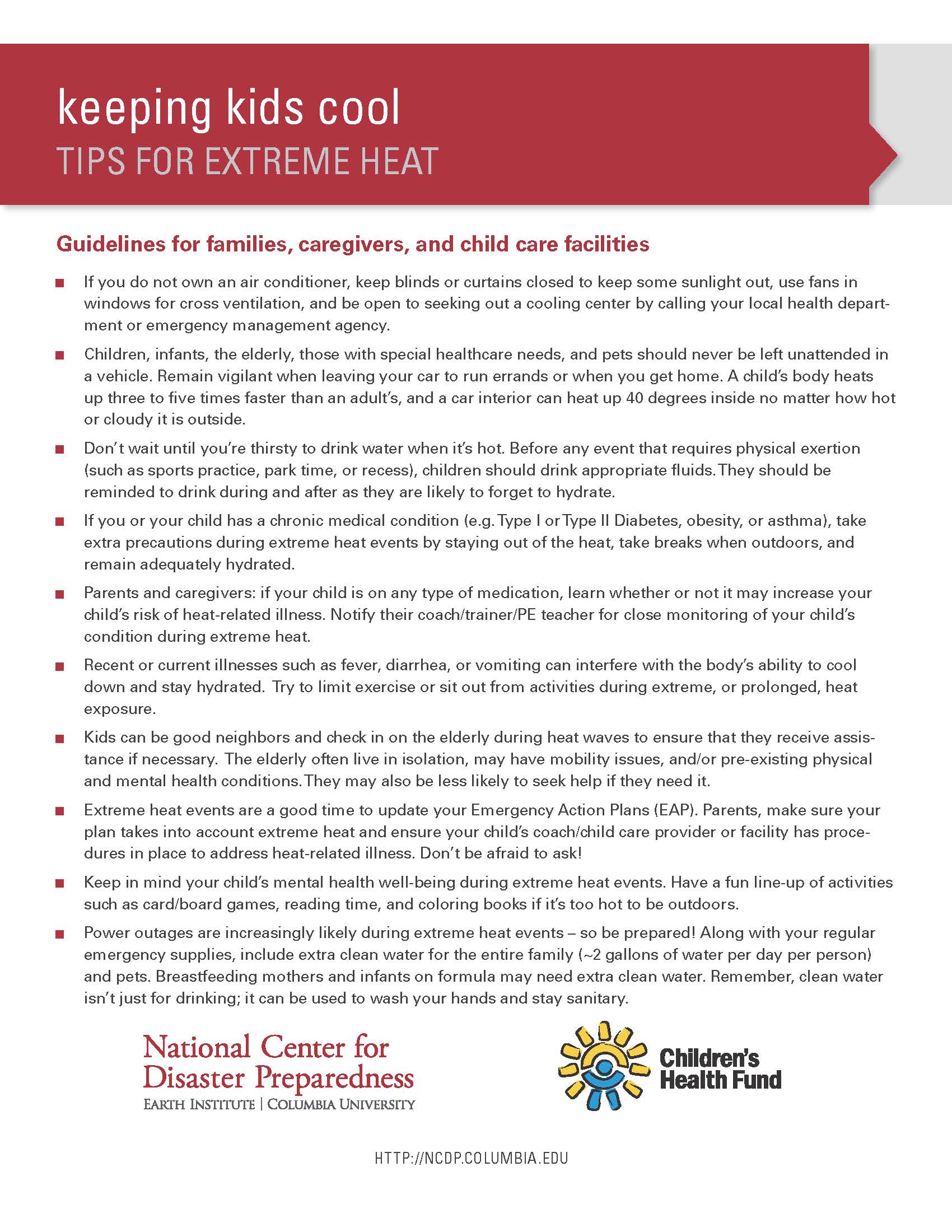 Resource Tool:
Title: Keeping Kids Cool: Tips for Extreme Heat
Type: Guide
Created By: National Center for Disaster Preparedness
Date: 06/2018
Access:
Click on the link to access this tool.