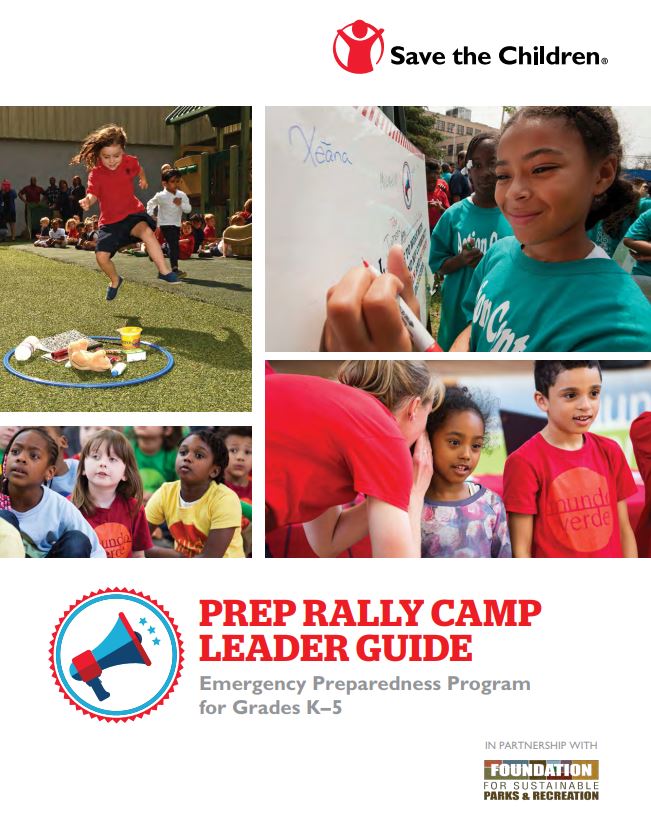 In partnership with the Foundation for Sustainable Parks and Recreation, Save the Children has developed the Prep Rally Camp
as a turnkey curriculum to help parks and recreation professionals successfully teach children grades K–5 the basics of emergency
preparedness through engaging, interactive content and activities.
Resource Tool
Title: Prep Rally: Leader Guide and Curriculum
Type: Guide
Created By: Save the Children
Date: 01/2018
Download:
Click on the link below to download this resource.
This resource contains information created, published, and maintained by organizations independent of this website. The RCRC Toolbox does not guarantee the accuracy, completeness, efficacy, or timeliness of information.