Is your family prepared for an emergency?
Based on NCDP's 5 Steps to Preparedness model and coupled with resources from Save the Children, this simple infographic will help remind you of the simple steps to prepare your household and even your employees.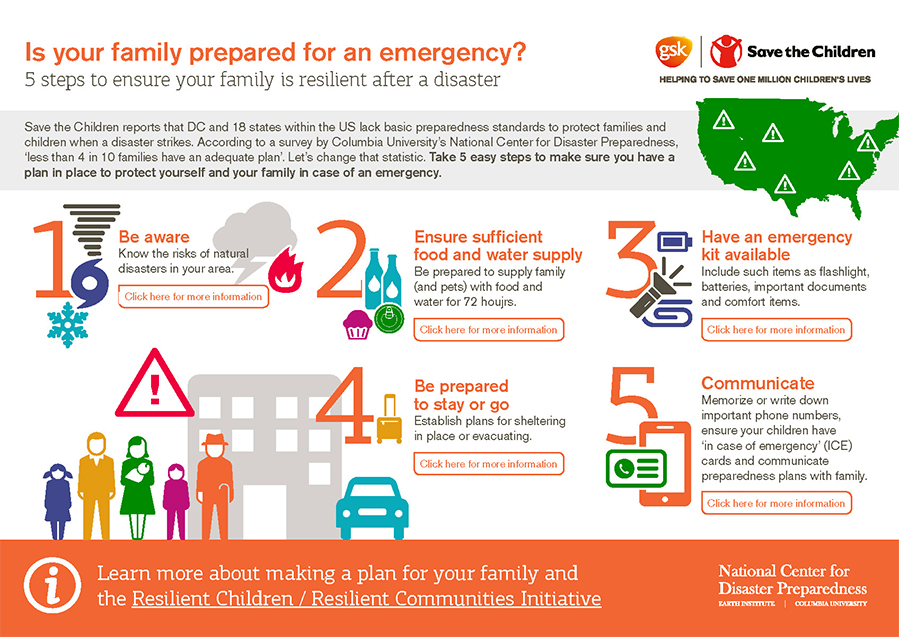 Resource Tool:
Title: Prepare your family for an emergency in 5 easy steps
Type: Resource
Created By: RCRC Initiative
Date: 03/2020
Access:
Click on the link to access this tool.