Ten years after Hurricane Katrina devastated the Gulf Coast, children often suffered the most because U.S. emergency planning did not account for children's unique needs. This disaster report card looks at progress and gaps in preparedness for children at the state level.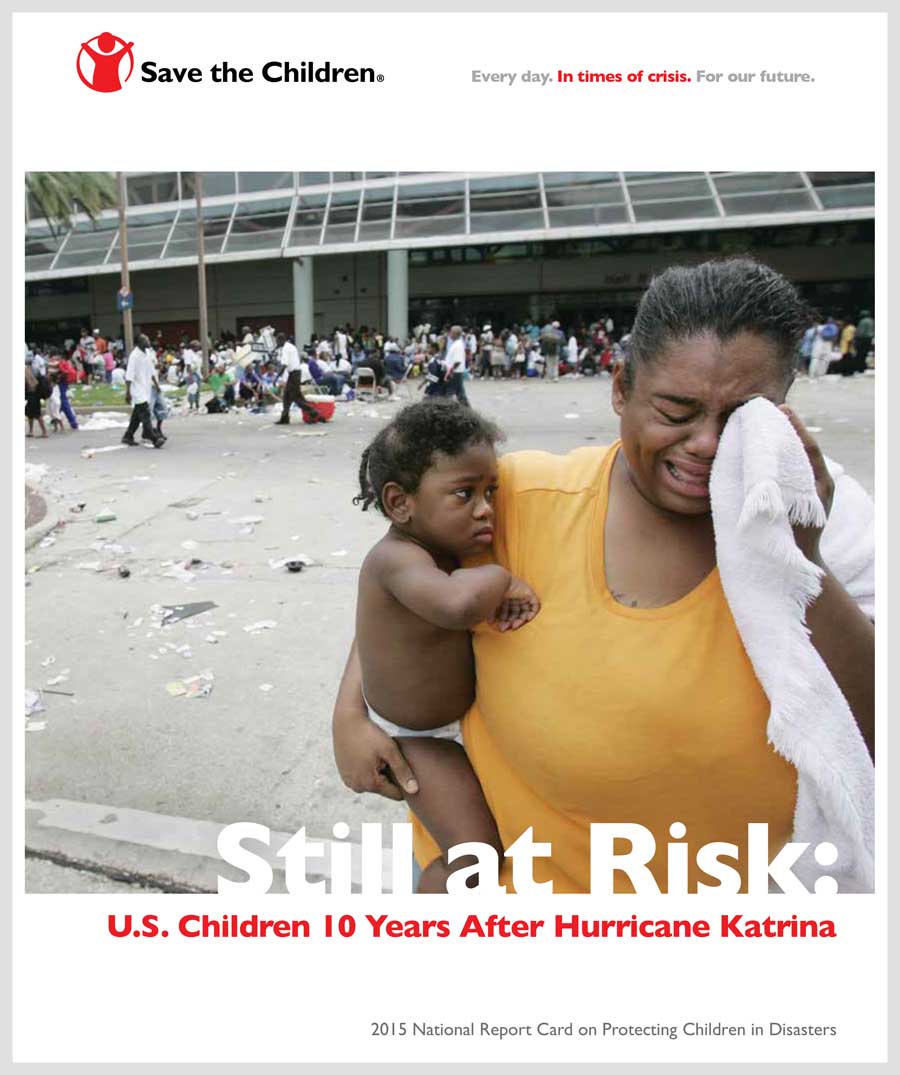 Resource Tool:
Title: Still at Risk: U.S. Children 10 Years After Hurricane Katrina
Type: Report
Created By: Save the Children
Date: 08/2015
Access:
Click on the link to access this tool.