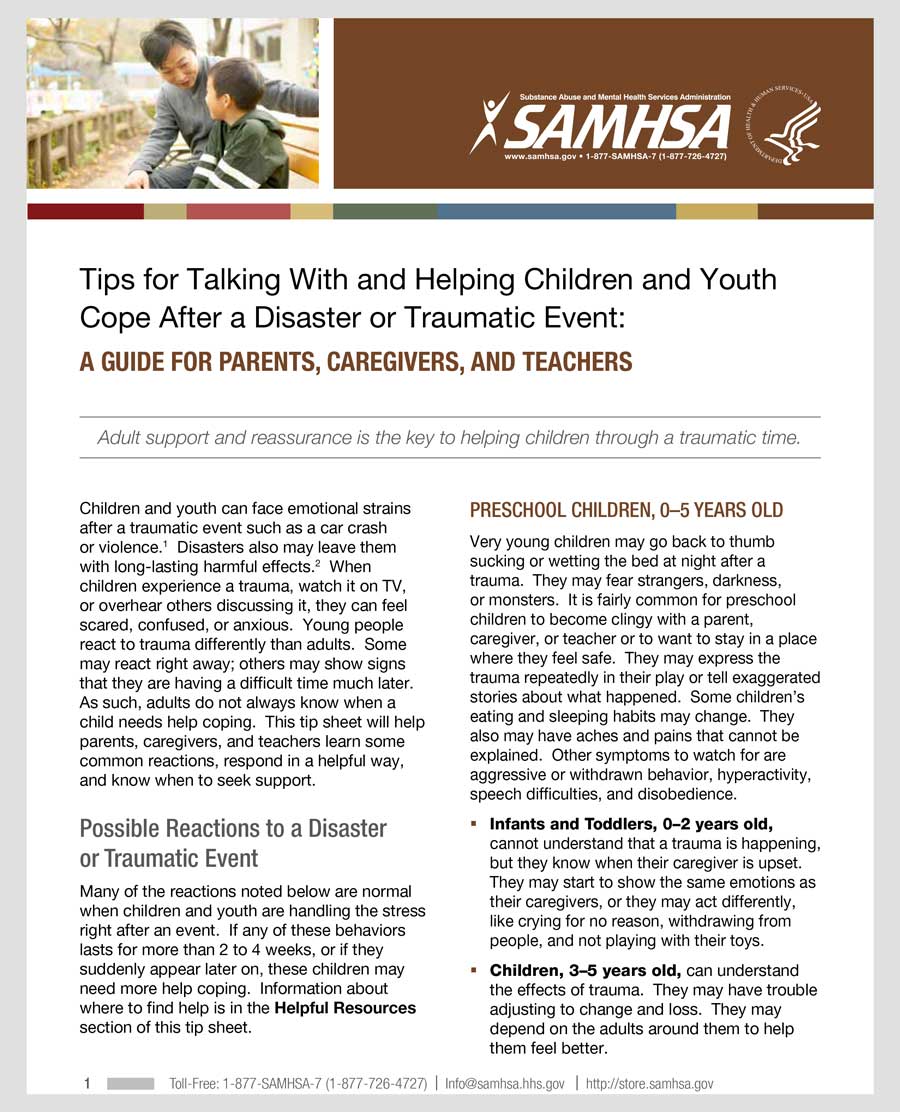 Children and youth can face emotional strains after a traumatic event such as a car crash or violence. These tips will help parents, caregivers, and teachers learn some common reactions, respond in a helpful way, and know when to seek support.
Resource Tool
Title: Tips for Helping Children After a Disaster or Traumatic Event
Type: Resource
Created By: SAMHSA
Date: 05/2013
Download:
Click on the link below to download this resource.
This resource contains information created, published, and maintained by organizations independent of this website. The RCRC Toolbox does not guarantee the accuracy, completeness, efficacy, or timeliness of information.