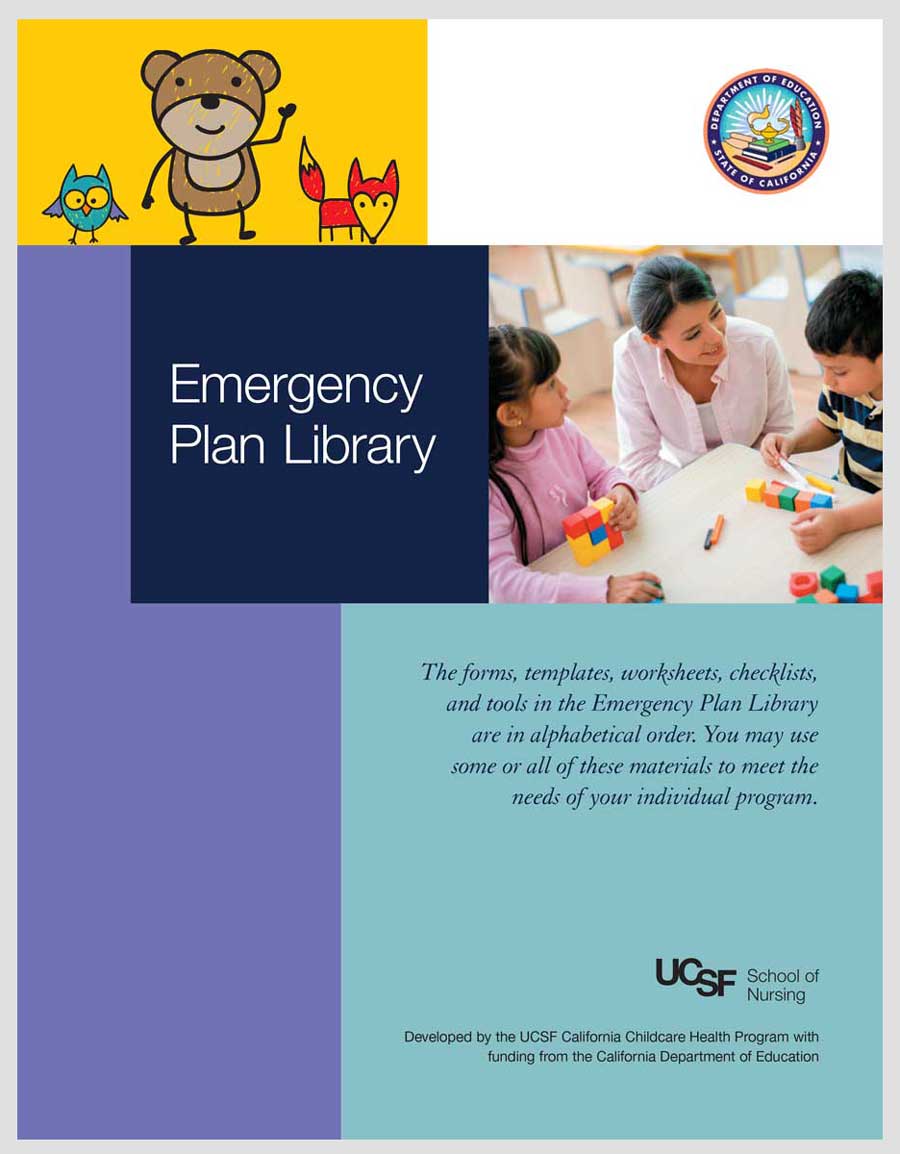 Forms, templates, worksheets, checklists, and tools developed by the UCSF California Childcare Health Program with funding from the California Department of Education.
Resource Tool
Title: UCSF School of Nursing Emergency Plan Library
Type: Plan
Created By: UCSF California Childcare Health Program
Date: 05/2018
Download:
Click on the link below to download this resource.
This resource contains information created, published, and maintained by organizations independent of this website. The RCRC Toolbox does not guarantee the accuracy, completeness, efficacy, or timeliness of information.