Este recurso ofrece orientación a organizaciones y profesionales de la salud conductual que atienden a niños y a comunidades afectadas por desastres y eventos terroristas. Este kit de herramientas proporciona orientación y expone las lecciones aprendidas de incidentes anteriores sobre cómo comenzar a usar las redes sociales, incluida la orientación sobre el desarrollo de una política y un plan de redes sociales, la construcción de mensajes para diversos desastres y audiencias, y la gestión de cuentas de redes sociales. También incluye mensajes de muestra para adaptarse mejor a desastres específicos y eventos terroristas.
Esta herramienta solo está disponible en inglés.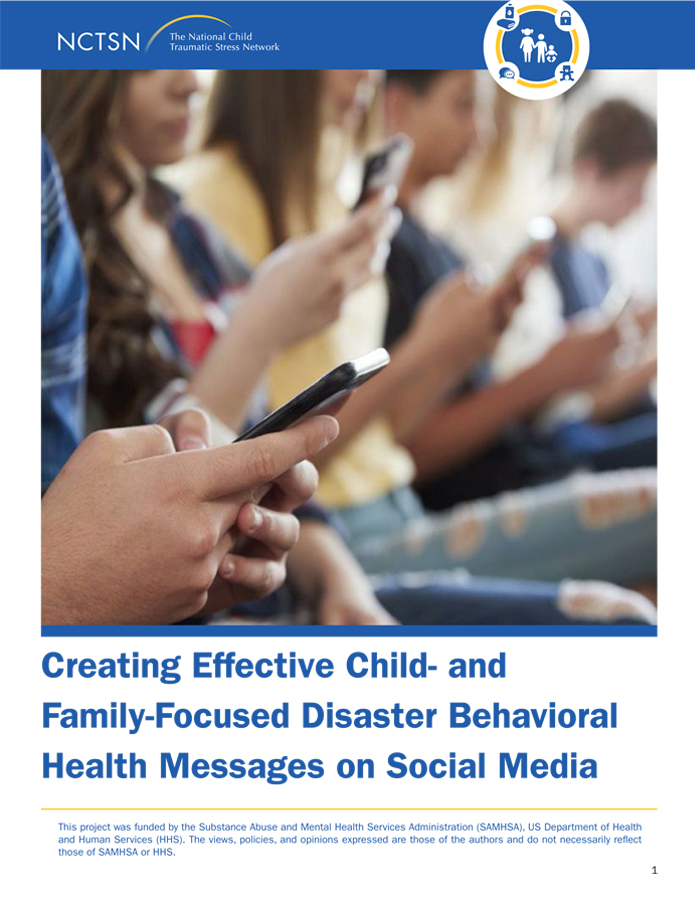 Herramienta de recursos
Título: Creating Effective Child- and Family-Focused Disaster Behavioral Health Messages on Social Media
Tipo: Recurso
Creado Por: The National Child Traumatic Stress Network
Fecha 01/2020
Acceso:
Haga clic en el enlace para acceder a esta herramienta.