This template is to assist a wide variety of after-school programs in developing an emergency or crisis management plan. If your program already has an emergency management plan, utilize this guide to assess the thoroughness and usability of your current plan.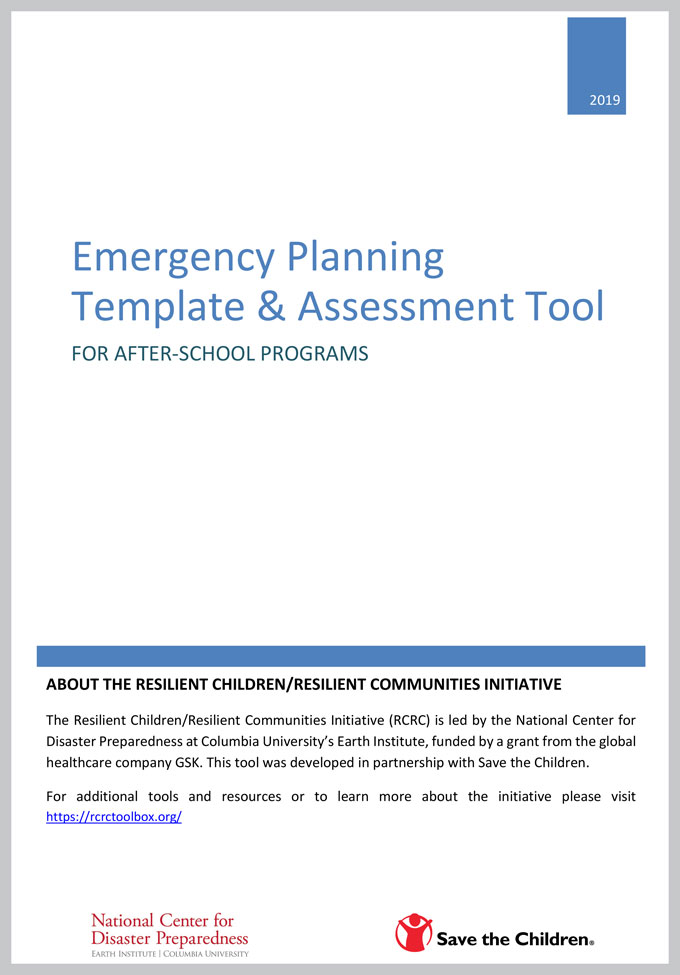 Resource Tool:
Title: Emergency Planning Template and Assessment Tool for After-School Programs
Type: Template
Created By: RCRC Initiative
Date: 04/2019
Access:
Click on the link to access this tool.