This guide was developed for child care centers/child care homes in the State of Illinois to help with the development of a plan for emergency situations. Tailor this guide to meet the needs of your child care center/child care home and consult with key representatives within your agency to ensure compliance with state and federal laws and regulations.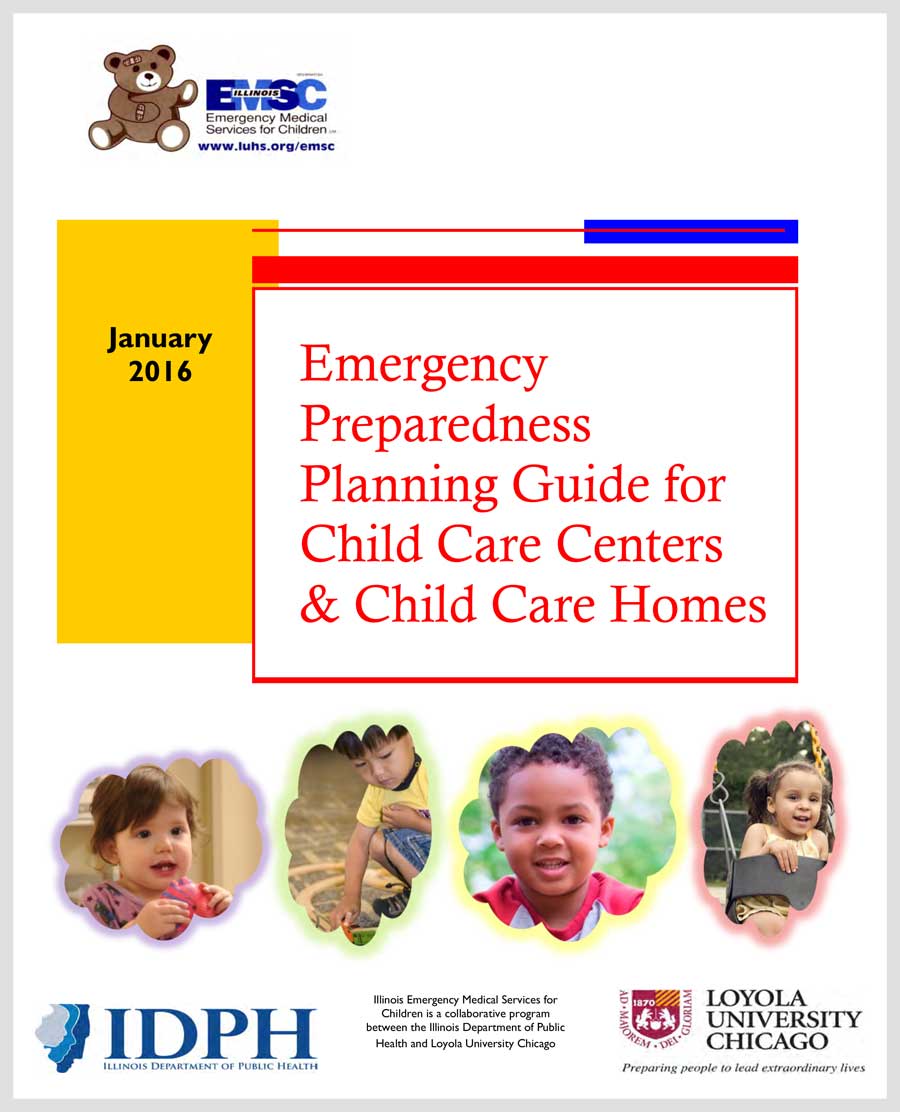 Resource Tool:
Title: Emergency Preparedness Planning Guide for Child Care Centers
Type: Guide
Created By: Illinois Emergency Medical Services for Children (EMSC)
Date: 06/2018
Access:
Click on the link to access this tool.