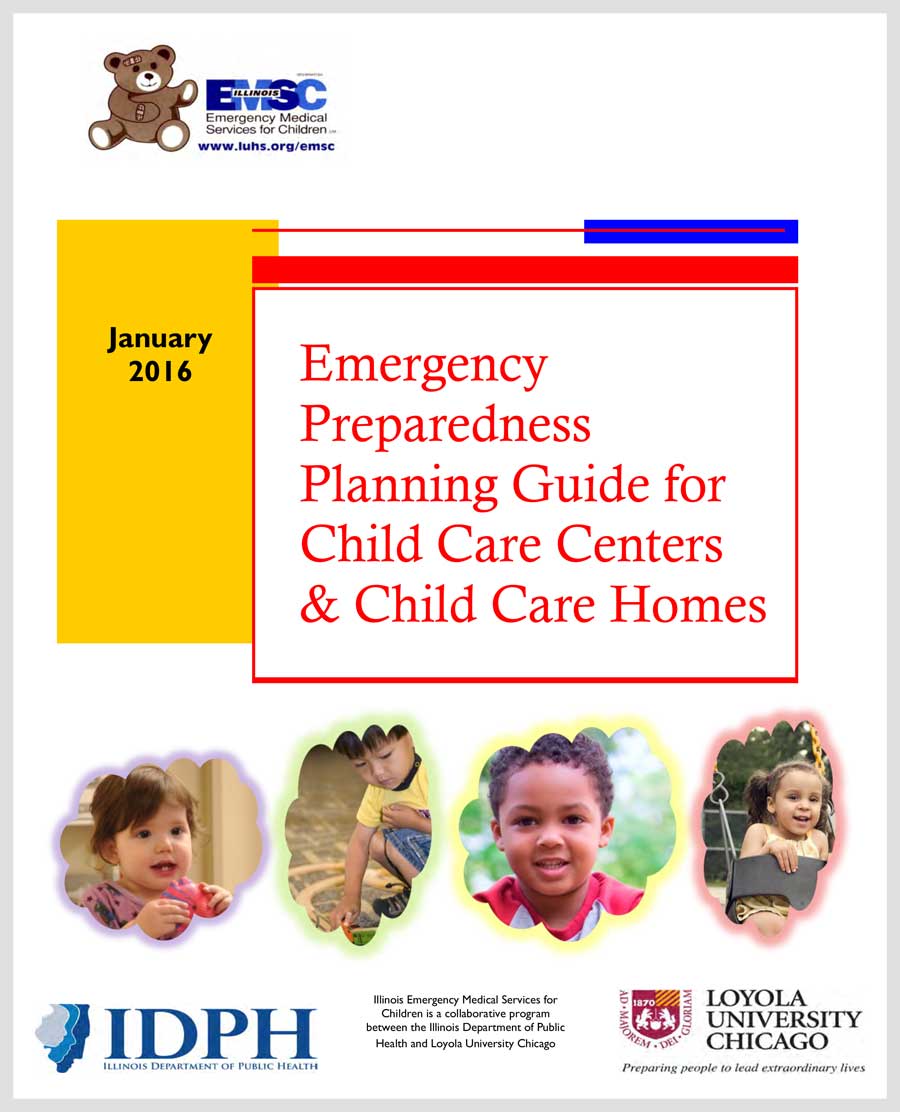 These guidelines were developed for child care centers/child care homes in the State of Illinois to help with their development of a plan for emergency situations. Tailor these guidelines to meet the needs of your child care center/child care home and consult with key representatives within your agency to ensure compliance with state and federal laws and regulations.
Resource Tool
Title: Emergency Preparedness Planning Guide for Child Care Centers
Type: Guide
Created By: Illinois Emergency Medical Services for Children (EMSC)
Date: 06/2018
Download:
Click on the link below to download this resource.
This resource contains information created, published, and maintained by organizations independent of this website. The RCRC Toolbox does not guarantee the accuracy, completeness, efficacy, or timeliness of information.