This document offers best practices for improving disaster preparedness in child-serving institutions by using suggestions and resources to achieve indicators of community resilience. This checklist was created by cross-walking actions items with questions from the Community Preparedness Index (CPI) from Save the Children as well as contributions from the RCRC pilot communties.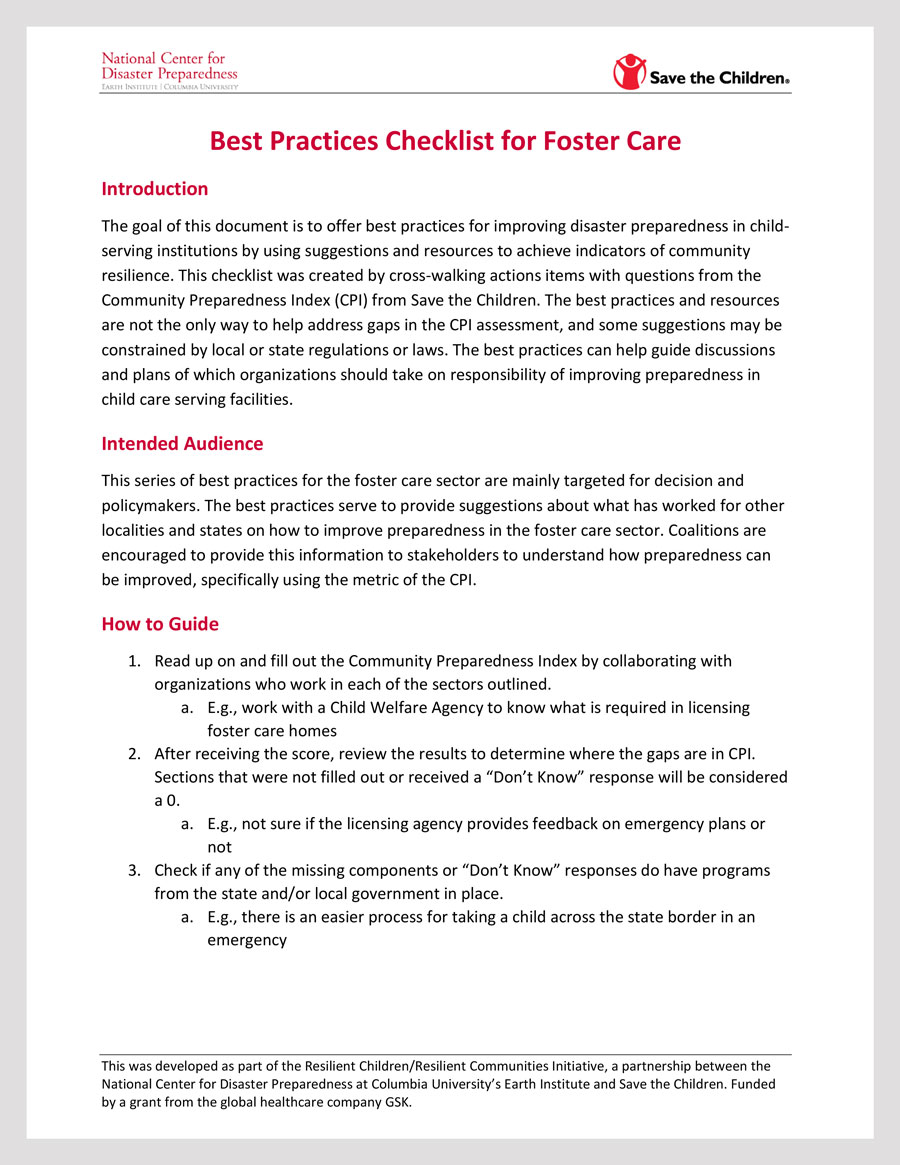 Resource Tool:
Title: RCRC Best Practices Checklist for the Foster Care Sector
Type: Checklist
Created By: RCRC Initiative
Date: 05/2018
Access:
Click on the link to access this tool.