This document offers best practices for improving disaster preparedness in child-serving institutions by using suggestions and resources to achieve indicators of community resilience. This checklist was created by cross-walking actions items with questions from the Community Preparedness Index (CPI) from Save the Children. This resource also includes Save the Children recommendations for Child Friendly Spaces in shelters.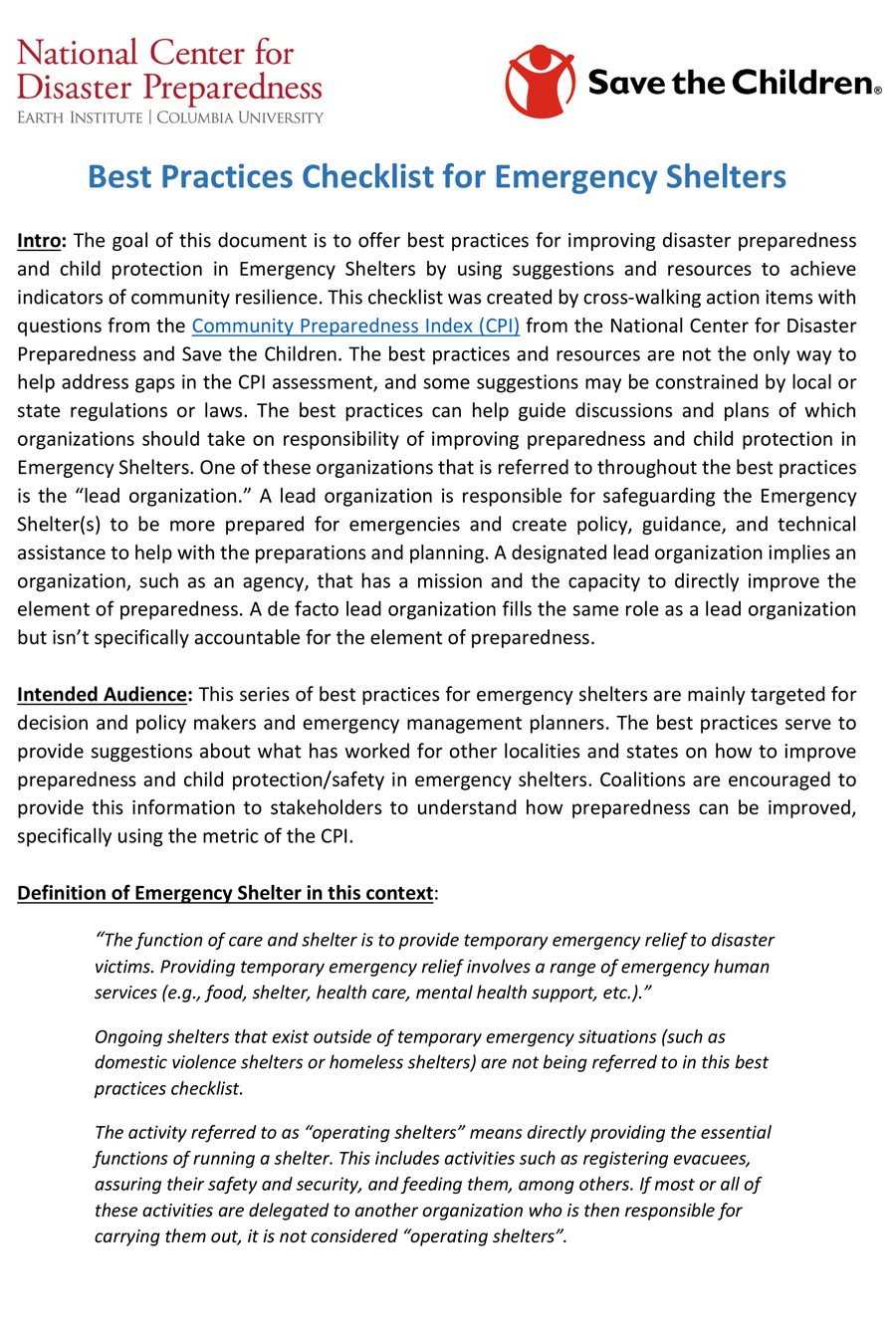 Resource Tool:
Title: RCRC Best Practices Checklist for Emergency Shelters
Type: Checklist
Created By: RCRC Initiative
Date: 12/2020
Access:
Click on the link to access this tool.